During one of the first memorable Berlin summer scorchers of 2022, a dozen adventurous  Berliners met at Hauptbahnhof due east to explore Eisenhüttenstadt. Eisenhüttenstadt, echt? Ja, stimmt! Not only is Eisenhüttenstadt a remarkable relic of the DDR, but also qualifies as a "free trip" within the parameters of the glorious €9 ticket. Our trip east felt especially unconventional that day, compared to most who vacated the city desperate for a refreshing dip to cool off.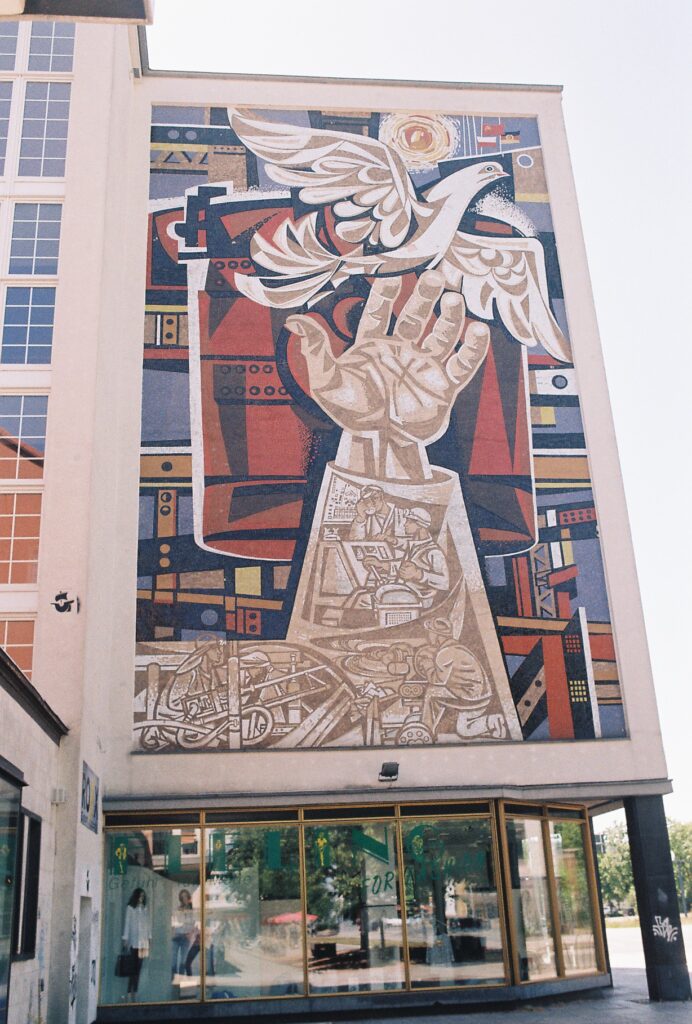 Our trip began at the tourist center, where we were offered brochures in Deutsch and English, echt! We navigated the town by way of this brochure, paying a visit to the city's many landmarks. Exploring the city on foot, we experienced the intention behind the city's "community-centered" DDR design, despite its empty streets and sidewalks. Following reunification in the 1990s, the once state-owned steel works became privatized, unemployment skyrocketed and over time the city's population pulmeted.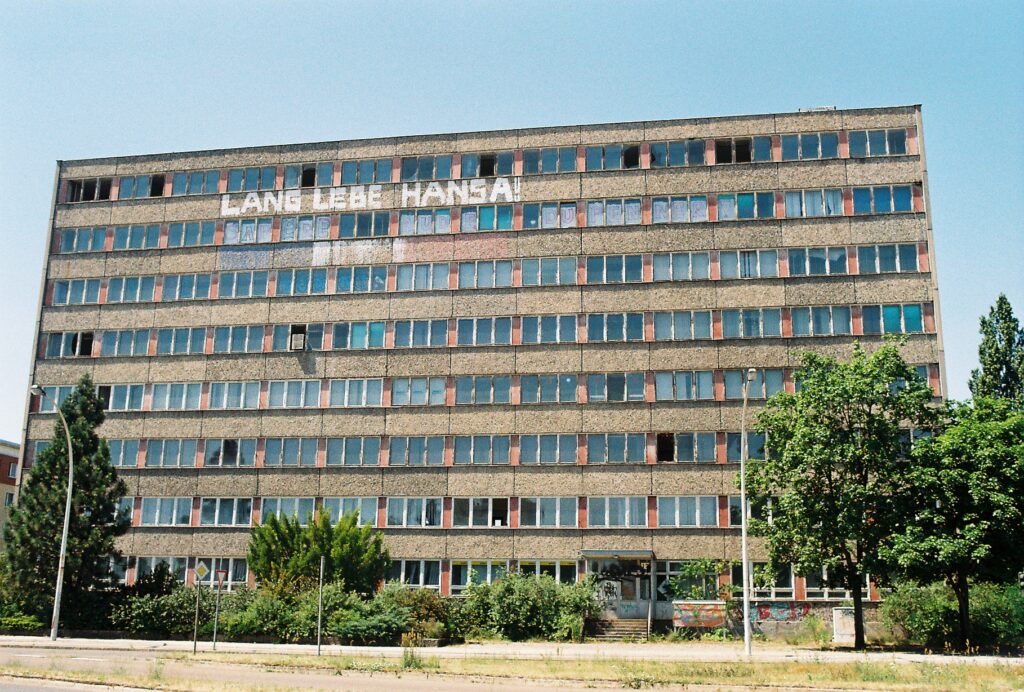 Whilst strolling around the "Iron Hut", I enjoyed meeting many of the fellow day trip folks. Despite the sweltering heat, this shared experience we now held was refreshing. I was struck by the interesting ways in which these folks sought and discovered this day trip, and their rationale for joining. 
I met Linh, a native Australian and discovered we both moved to Berlin around the same time right before the pandemic. Linh joined the trip because "I've always had an interest in architecture, particularly architecture from this period. Plus it was a great opportunity to attend a Die Linke event and meet other members after two years of on/off lockdowns."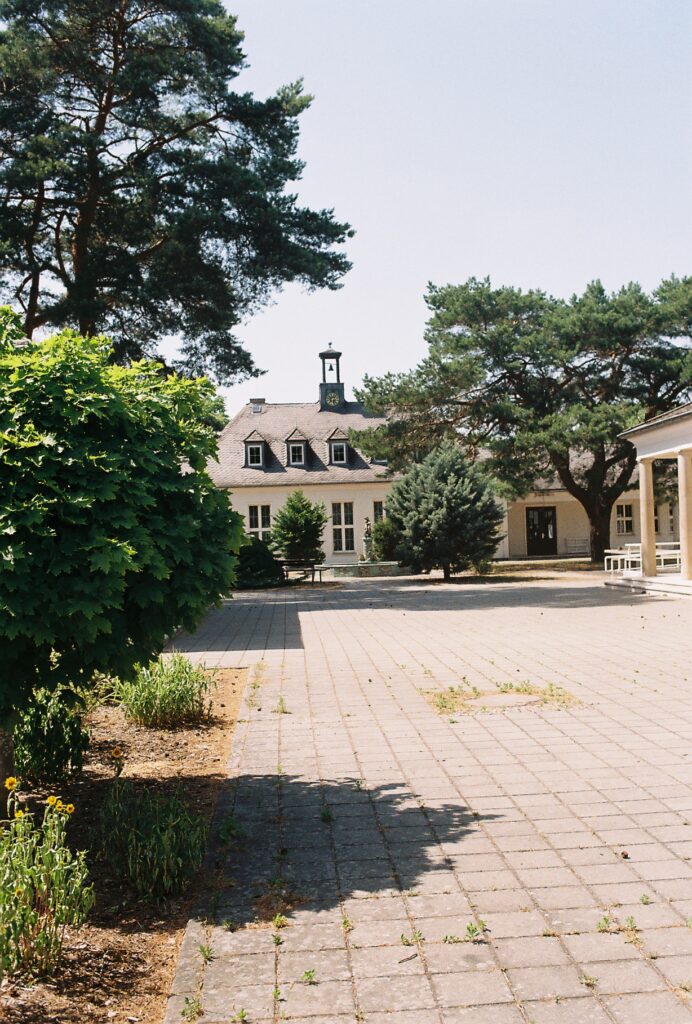 "So what made you decide to visit Eisenhüttenstadt today?" I asked Luisa, a native Berliner. Luisa warmly shared, "I talked a lot to my grandmother about the DDR. She grew up there, after being displaced from Pomerania, now Poland, when she was six. Exploring Eisenhüttenstadt in a leftist context was the perfect experience for me, to see her history through my eyes, but also to understand the beautiful sides of the former socialist state. The town gave me an idea of what the community might have been like in the DDR."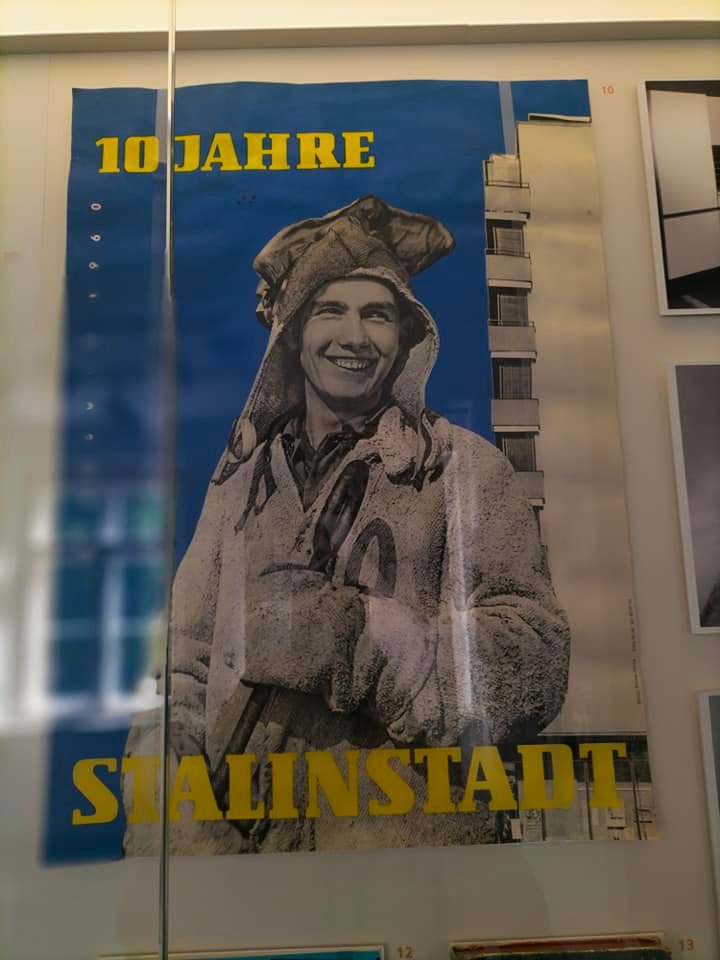 The museum "Utopie und Alltag" was a particular highlight of ours. We were given a warm greeting by the passionate staff and guided upstairs to enjoy the many rooms of DDR artifacts which helped to paint a picture of what life was like living in a socialist town. Turns out even Mr. Tom Hanks has paid a visit to the town several times, enchanted by the city's historic socialist charm.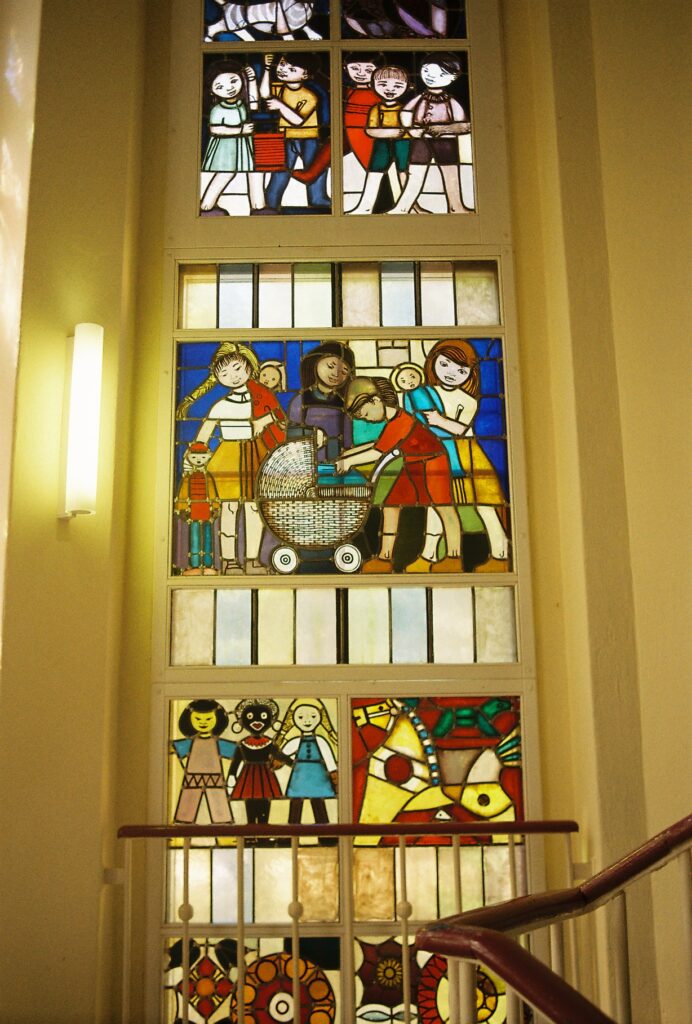 All in all, our first day trip was a success! Exercise your €9 ticket before it expires and join us for our upcoming trip to Dessau to visit the Bauhaus buildings, Sunday July 10th.
Following the Dessau trip, we're also considering visiting Beeskow, home of the DDR's largest art archive, Buckow, where Bertolt Brecht and Helene Weigel lived, and the former concentration camp of Sachsenhausen. Subscribe to the theleftberlin Newsletter to receive more information about future trips.