25/06/2022 - 26/06/2022




14:00 - 18:00
Registration and sign up
You can now register for Summer Camp via our sign up form.
Summer Camp is free and contains workshops, fun activities and a reading by Jacinta Nandi from her new book WTF Berlin. On the Saturday night, Sasha from the Russian Socialist Movement and Oskana Dutchak (Deputy Director, Centre for Social and Labour Research, Kyiv) will be offering an Eastern European perspective on Putin's invasion of Ukraine.
And on the Sunday afternoon, there will be a presentation by Farah Maraqa, an independent Palestinian-Jordanian journalist based in Berlin currently pursuing legal action against her former employers, Deutsche Welle on the basis of unjust termination and antisemitic defamation campaign. Farah will be speaking on "The fear of criticizing Israel – Is the German media free?"
Note that guaranteed beds are running out, but other forms of accommodation may be possible (especially if you have a tent).
Final program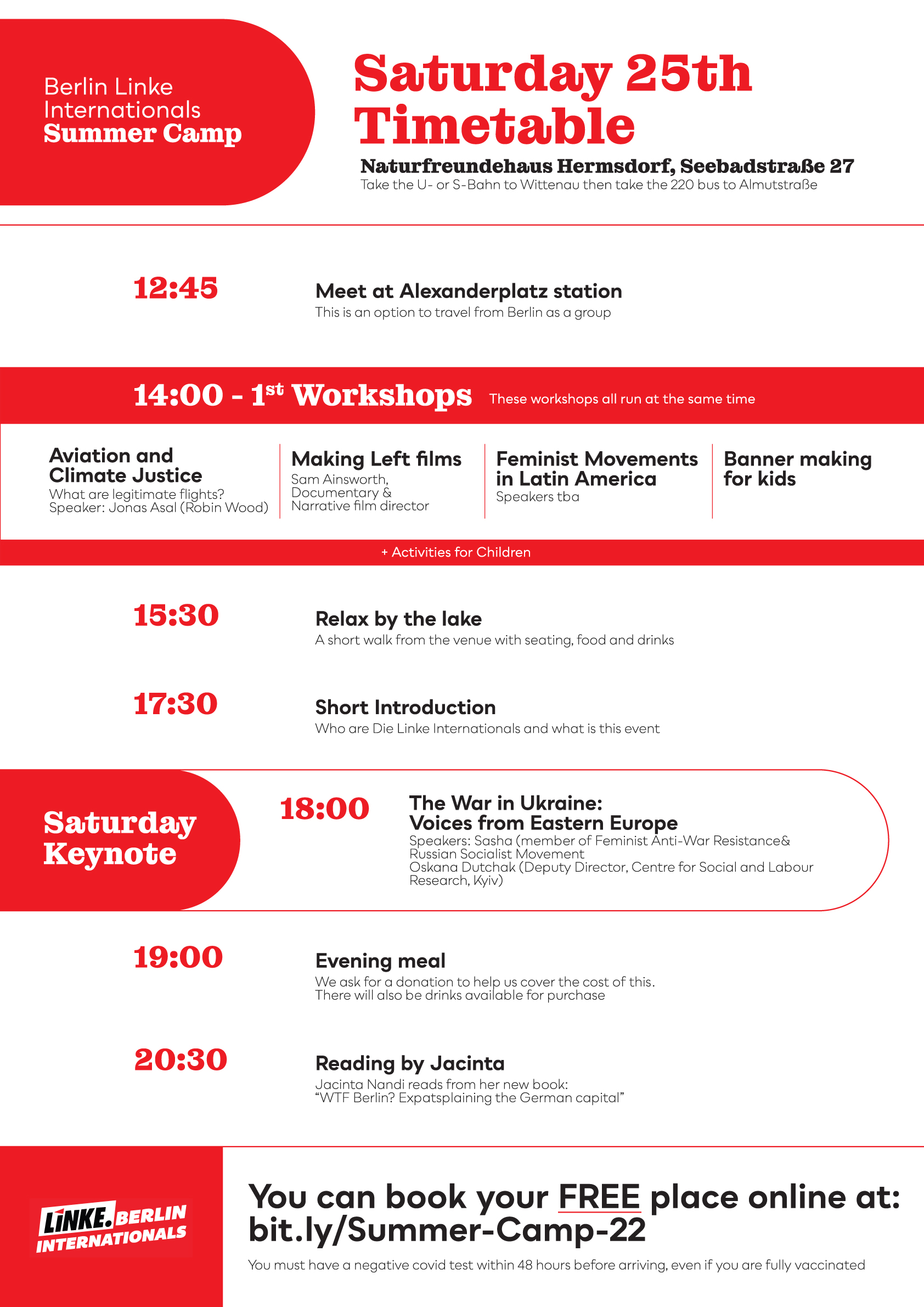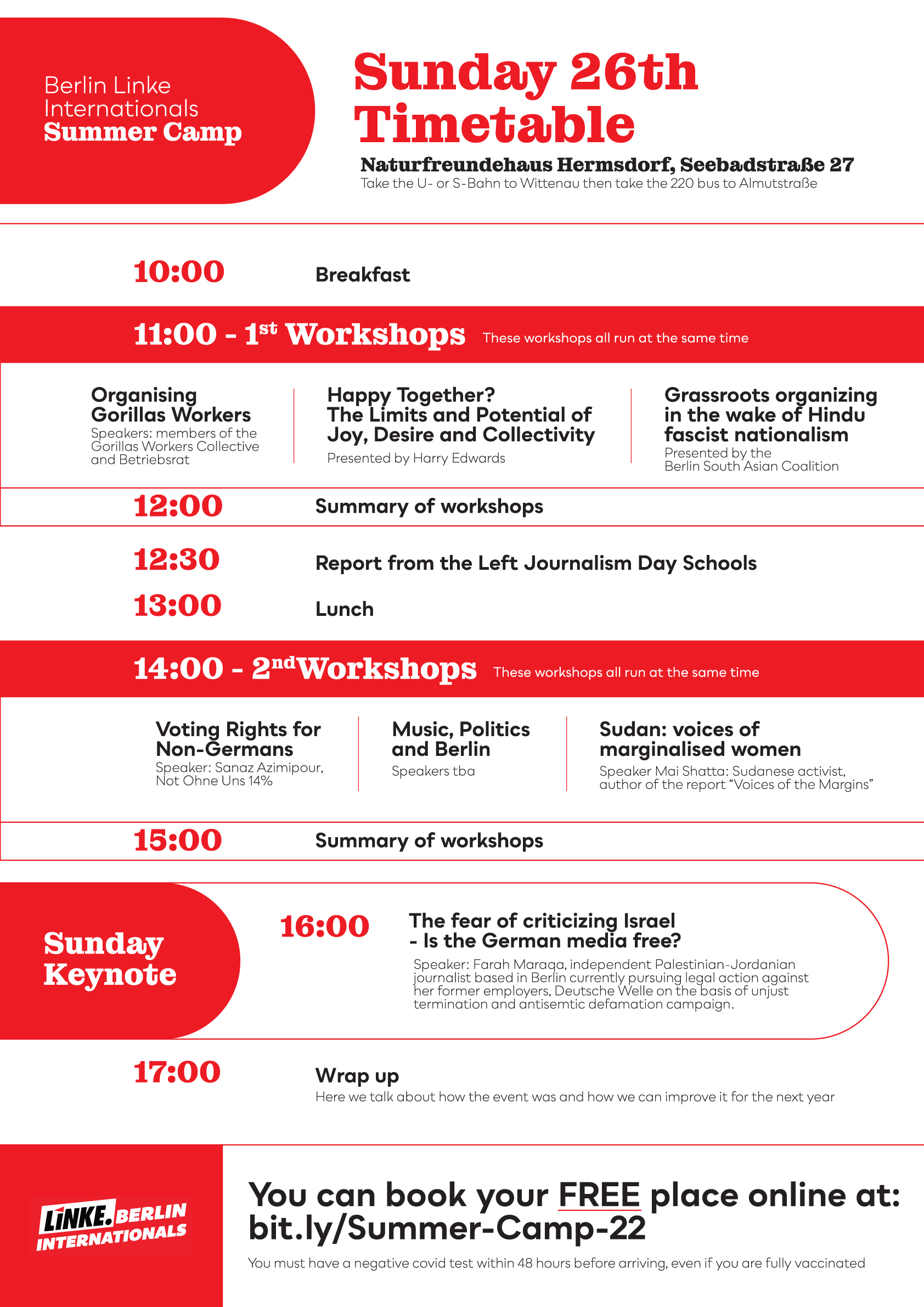 Seebadstr. 27

,

Hermsdorf

,

Berlin

,

13467

,

Germany