On 20th November 2021, around 30 people met in the Spreefeld rooms for the first Left Journalism Day School, organised by theleftberlin.com. Participants were from a wide variety of backgrounds, but were mainly non-Germans living in Berlin. Many were involved in existing left-wing (and not so left-wing) media projects, but several were not (yet) actively involved in anything.
Opening Workshops
We started with three separate workshops, these were on conducting interviews, creating a video for social media, and producing a podcast episode. You can see the Miro board from the session on creating a video below: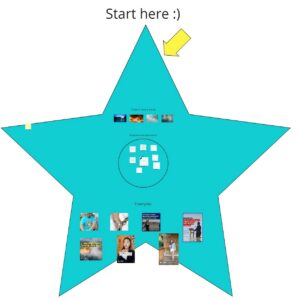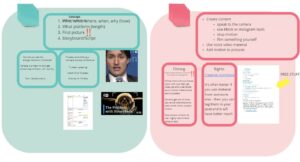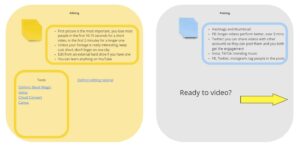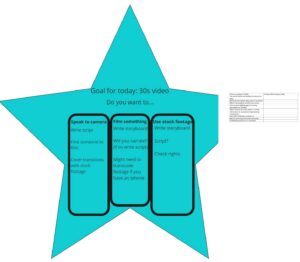 Writing for the Web
The afternoon started with a session by Tina Lee on how to write for the web.
Some of the key points made by Tina are as follows:
Writing for a website like theleftberlin.com is different to writing academic articles. The website needs short paragraphs, regularly separated by sub-headings.
Links to other articles help justify your arguments. It's even better if you link to a variety of articles, rather than referencing the same one several times.
Pictures are good, but make sure that they are Creative Commons (i.e. not under copyright). You can find Creative Commons pictures on Flickr (make sure you set the license type to All creative commons), unsplash, pixabay and Wikimedia commons.
When selecting a title, choose something that lets people know what the article is about, and is interesting enough for them to carry on reading.
Tina's presentation is here.
Editing for the Web
We continued with Alice Lambert talking about how you can edit articles for the web.
Some of the key points made by Alice are as follows:
One of the key jobs of editors is to check that facts are correct. If you see a date or a statistic, make sure it is true, especially if it seems to contradict something else in the article.
Ensure that all text, titles, captions etc. are in line with the editorial style guide.
Write numbers below 10 using letters, not figures.
Make sure you respect local differences in writing style (eg 1.000 in German is 1,000 in English).
Try to use hyperlinks rather than footnotes. Apply the hyperlink to individual words or phrases, not the whole sentence.
Headlines should be relatively short, contain a verb and include specific detail. Sub-headers should not repeat text from the headline.
When translating, it is more important that the text is coherent than you have a word-for-word translation.
You can see Alice's presentation here.
What next?
Finally, Phil Butland explained the ambitions of theleftberlin website for the coming year.
Although theleftberlin.com is a continuation of a website from the Berlin LINKE Internationals, it has had an independent editorial board since a relaunch in October 2019.
Since the relaunch, the website has concentrated on original articles, translations of articles which have not yet been published in English, and occasional appeals from the Global South.
Since March 2020, we have been sending out a weekly Newsletter with information about coming Events, a summary of the week's news from Berlin and Germany, and what's new on the Website. Since May 2020, there has also been a Campaign of the Week.
Around 15 people are working on the Website and Newsletter in some capacity. We have a weekly editorial meeting every Sunday which is open to anyone to take part.
We are launching a radio programme, and aim to publish a new article every day. To help us do this, we need more writers, editors, translators and people who are active on social media. If you think you can help or want to know more, please contact us on team@theleftberlin.com.
Here is Phil's presentation.
Future Day School
We intend to organise a second Day School in the first half of 2022. We will post more information on the Website and in the Newsletter. If you do not yet receive the Newsletter on Friday lunchtimes, please contact us at the same address: team@theleftberlin.com.